"Drear ritual turned its wheel. The ferment of the heart, within these walls, was mocked by every length of sleeping shadow. The passions, no greater than candle flames, flickered in Time's yawn, for Gormenghast, huge and adumbrate, out-crumbles all."
Ah, here we are with the
Titus Groan
review - it's been in the works for
quite some time now
! Then again, it took me several months to read the book, too - you may remember
my asking about it
after posting some of
Mervyn Peake's

Bleak House

illustrations
. After receiving some good advice in my comments, I decided to put the WRP on hold to tackle this 500+ page novel and its equally long sequel,
Gormenghast
. This series is often said to be one readers totally hate or absolutely love - now how did I take it?
Mervyn Peake wrote this novel in the mid-1940s, and its themes of a broken country and social system align nicely with British troubles of the time. This book is not at all political, though - in fact, it's rather a teen-friendly level, I would say, written in a style that has the verboseness and detail of Dickens, the image of Tim Burton (he could make a really good movie from this!), and a touch of Addams-Family-style dark humor. :) There are a few moments I feel I should warn you about, though - one person gets pregnant out of wedlock (the whole thing is pretty tastefully done, though), and their seems to be some predatory innuendo about Chef Swelter and the kitchen boys (though others have said he is just supposed to be cannibalistic...). It's still quite mild, but I just though I would warn you. ;)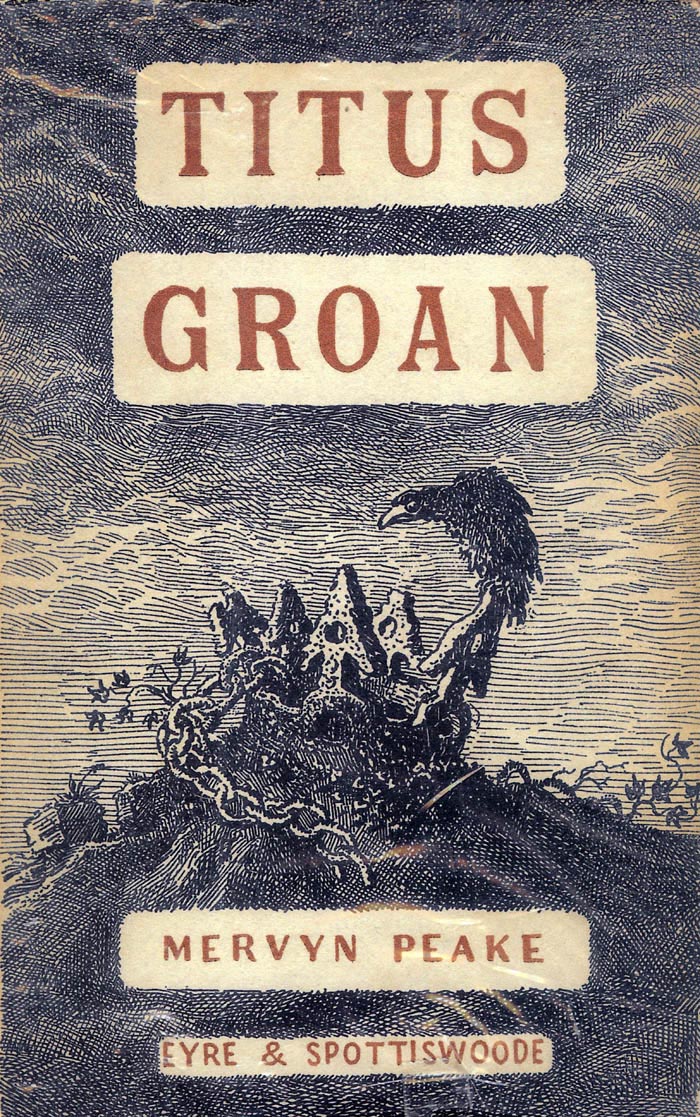 This first novel is deceptively named
Titus Groan
, but this character - the much revered 77th Earl of Gormenghast - is just a baby and really doesn't deserve the book title or the pomp he receives. ;) The entire story hinges upon the ritualistic world Titus is born to - every living action is strictly done according to age-old, ridiculous protocol passed down through generations. Some of the Gormenghast residents - especially creaky old manservant Flay and ritual master Sourdust - welcome such continuity, but others - like Lord Sepulchrave, his daughter Fuchsia, and more - are growing weary of it. Change is afoot in the halls of the crumbling, decrepit castle, and when upstart kitchen boy Steerpike - a sociopathic, albinistic teen - arrives on the scene, it seems the entire structure of Gormenghast is destined to collapse at its foundation.